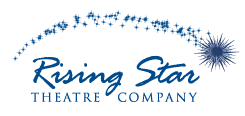 Auditions for Disney's The Little Mermaid:
Disney's The Little Mermaid is open to students currently in 2nd through 12th grades. Every child who auditions will be cast in this production, which is unique in Dubuque.
Saturday, June 4, 2022: 19am-Noon and 1-4pm
Sunday, June 5, 2022: 6-9pm
Location:
Auditions will be held at Terence Donaghoe Hall on the campus of Clarke University, 1550 Clarke Drive. Feel free to park in the lot next to the building and enter through the front doors.
Those interested in auditioning do not need to sign-up for a specific time, nor do they have to come to all of the times.
What to prepare

:
Please complete an audition form by click in the button below.
Prepare a 1 min cut (approximately 32 bars) of a musical theater song in the style of the show. Please bring sheet music in the correct key; an accompanist will be provided. Actors may be asked to read from a selection of short sides. Actors are free to go once they have completed their audition.
Actors unable to attend auditions may submit an audition video to info@risingstartheatrecompany.com. Video submissions should contain 32 bars of a musical theater song in the style of the show showcasing range. Adding a dance section to your audition tape is optional. Video submissions must be received no later than 9 PM Sunday, June 5th.
Those auditioning should be prepared to list all conflicts or potential conflicts that overlap with a production's rehearsal and performance schedule on the audition form. Digital audition forms can be completed prior to arriving at auditions by clicking the button below.
General Production Information:
Full Company rehearsals will begin July 5.
Dress/Technical Rehearsals August 8th-10th

The rehearsal times are as follows:
Daytime Cast: Monday through Friday, 10am-Noon
Evening Cast: Sunday through Thursday, 6-8pm
There will be two separate casts for this production. One rehearsing Monday-Friday during the day and the other rehearsing Sunday-Thursday in the evening. Students will be able to identify a rehearsal preference when completing their audition form.
There is a $40 participation fee, which includes a commemorative Little Mermaid t-shirt. Scholarships are available to cover the participation fee and can be requested by contacting info@risingstartheatrecompany.com.
Detailed Rehearsal schedules will be made available upon the completion of casting.
ROLES AVAILABLE
The creative team seeks a diverse company of child and adult actors. Actors of all ethnicities will be equally considered for all roles and actors of color are encouraged to audition. All roles are open.
Ariel (mezzo-soprano, female-identified, any ethnicity) – is a strong-willed teenaged mermaid who longs to be human.
Prince Eric (tenor, male-identified, any ethnicity) – An adventurous human monarch who captures Ariel's heart.
Grimsby (baritone, male-identified, any ethnicity) – Grimsby is Prince Eric's prim and proper valet.
Flounder (tenor/alto, gender neutral, any ethnicity) – is Ariel's sincere and sensitive best friend who rarely leaves her side.
Scuttle (tenor/alto, gender neutral, any ethnicity) – is the know-it-all seagull who serves as Ariel's expert on all things human.
King Triton (baritone, male-identified, any ethnicity) – King of the Sea and a harried single father to seven girls, struggles to balance his political and paternal powers.
Sebastian (tenor/alto, gender neutral, any ethnicity) – is the choirmaster of King Triton's court who has a flair for the dramatic.
Mersisters (alto/mezzo-soprano/soprano, female-identified, any ethnicity) – Aquata, Andrina, Arista, Atina, Adella, and Allana are the daughters of King Triton and sisters to Ariel.
Flotsam & Jetsam (tenor/alto, gender neutral, any ethnicity) – are Ursula's sinister lackeys. With devious charm, these electric eels convince Ariel to visit the Sea Witch.
Ursula (alto/mezzo-soprano, female-identified, any ethnicity) – is the tentacled and manipulative Sea Witch who is sister to King Triton.
Chef Louis (baritone, male-identified, any ethnicity) – is the melodramatic head chef in the palace.
Ensemble – Pilot; Sailors; Sea Creatures; Winward and Leeward; Gulls; Maids; Chefs; Princesses